Productivity Innovation Project (PIP)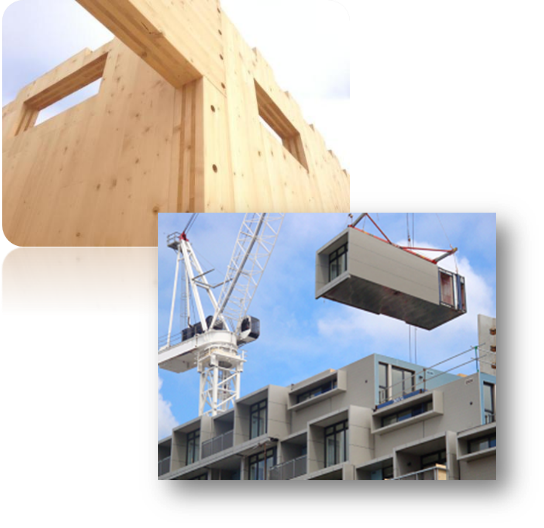 What is it?
The Productivity Innovation Project Scheme primarily aims at encouraging contractors and prefabricators to embark on development projects that build up their capability and improve their site processes for achieving higher site productivity. These projects could be worked on individually or in groups.
Who is it for?
All stakeholders on the construction project value chain, who are registered and operating in Singapore, are eligible.
Developers
Consultants
Contractors
Prefabricators
Others (if proposal helps to reduce site workers)
What is it for?
The incentive scheme helps contractors to re-engineer site processes or adopt labour-efficient construction technologies to reduce site workers or improve site productivity. The following costs are supportable on a co-funding and reimbursement basis:
Manpower
Equipment
Materials
Professional Services / Subcontracting
Acquisition of Intellectual Property Rights.
How much?
Participating firms

Standard PIP Scheme
Enhanced PIP Scheme
Funding Level
Funding Cap
Firm

Co-funded up to 50%

Capped at $100,000 per application

Co-funded up to 70%*
Capped up $300,000 per application (for selected technologies)
Prefabricators
Co-funding up to 50%

Capped at $500,000 per application
Co-funded up to 70%*
Capped up $500,000 per application

Capped up to $1,000,000 per application for highly automated technology

Group
(At least two unrelated companies)

Co-funding up to 50%

Capped at $500,000 per application
Co-funded up to 70%*
Capped up to $500,000 per application

Industry
(To be actively led by Public Agency with at least two unrelated companies)

Co-funding up to 70%

Capped at $1,000,000 per application
Co-funded up to 70%**
Capped up $10,000,000 per application
* Firms must be at least achieve 30% productivity improvement and demonstrate development in any 2 of the 3 areas in financial standing, human resource development or certifications/awards.
** Firms must achieve at least 40% productivity improvement, and the technology used must demonstrate the potential to greatly transform the industry's current state.
How to apply?
The applications will be evaluated based on the potential of productivity improvement on site. The project should generate savings in man-days or improvement in productivity of the specific site process by at least 20%.
Click here to download Guidelines on Productivity Innovation Project.
At least 90% of application cases are processed within 8 weeks upon the submission of complete documentation.
How to claim?
Claim can only be made after the PIP application has been approved and on reimbursement basis. Applicants must submit the completed Productivity Innovation Project claim form with these supporting documents, where applicable:
Audit statement by an independent accountant
Progress report or final report
Any other documents that may be needed
Note: A Progress claim may be made every six months. The final claim must be made within six months from the scheduled completion date of the project. Otherwise, the offer of the grant shall lapse automatically.
The funds will be disbursed through interbank GIRO.
Frequently asked questions
1. What are some examples of projects that could be considered under Productivity Innovation Projects?
Example 1 - The development and adoption of innovative precast systems that eliminate the use external scaffolding, reduce the usage of cranes and minimise damages to the precast components during installation. This project may be a collaboration among various sub-contractors and trades, such as the panel installer, precaster and the main builder.
2. When should we submit the PIP application?
Submission must be made before the commencement of PIP. Any cost incurred before the PIP submission would not be supportable.
3. Is there a timeframe set for the completion of project?
The applicant should indicate the estimated PIP duration for evaluation. In any case, the project duration should be kept within two years.
4. Is GST supported?
As the Government grants are not meant to offset the tax liability of companies, GST will not be supported.
5. For group level project, can I collaborate with foreign own firms?
Yes. The members in the group must be registered and operating in Singapore.
6. Can my firm / group submit multiple applications for the same construction project?
Yes, you may submit multiple applications if the PIPs are different and there are no overlapping areas.
7. When will I know the outcome of my application?
You will be notified on the outcome of your application via post within a month if all supporting documents are in order.
8. Can I request for seed money at the beginning of my Productivity Innovation Project?
Payment for expenses incurred is based on reimbursement. No seed money will be provided at the start of your Productivity Innovation Project.
9. When can I submit my claim?
You may submit your claim every six months. All claims must be accompanied by a progress report, an Auditor Statement and other supporting documents as requested by BCA.
For more information or to apply for a Productivity Innovation Project grant, please contact :
Tel : 1800-3425222 (1800-DIAL BCA)
Email: bca_pip@bca.gov.sg